About Avantstone
---
Why Choose Avantstone?

Avantstone has been proven to be the most cost effective solution to refinishing your worn or damaged countertop. Read on to see why so many customers have made the right choice!

Beauty

Who hasn't admired the rich look of a natural stone countertop, or one of the new solid surface counter materials? Now you can have that look in your kitchen with Avantstone.

Savings

Avantstone saves up to 70% compared to having a new solid surface countertop installed in your kitchen. Just as important, an Avantstone installation is quick, saving your valuable time!


Durability

Avantstone provides outstanding durability! Avantstone is non-porous - making it chemical and stain resistant. Avantstone is tough - providing a high level of scratch and heat resistance. Avantstone's durability is backed up with a limited 5-year warranty.

Colors

With many decorator colors to choose from Avantstone will enhance the décor of your kitchen. There is no tiered pricing - all colors available at the same low price!

Seamless

Avantstone is a seamless surface countertop material, eliminating the unattractive joints associated with laminate or stone countertops.


Did you know ...

Avantstone is:

•more bacteria and stain resistant than granite
•more scratch resistant than Corian
•does not have seams like laminate and granite
•is more repairable than laminate and granite


From seam to no seam!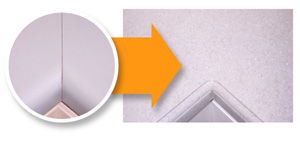 Repairable

Accidents happen, and no countertop is indestructible. Unlike many other materials, Avantstone is completely repairable, returning your countertop to new condition.

Convenience

Avantstone is installed directly over your present counter. No need to tear out your counter, sink or appliances. In two days your counter can be Avantstone !

Investment

Avantstone is an excellent investment. Updating your kitchen is one of the best investments you can make in your home, dramatically increasing its resale value. Avantstone delivers maximum return for minimum investment.

---
What our clients say:
"Thank you for doing such a fabulous job with the resurfacing of my jacuzzi tub, shower, countertop and tile floor. I am thrilled with the results. It looks like a brand new bathroom at a fraction of the cost and time.

Gary was very knowledgeable and took his time to make sure the job was completed perfectly. I would not hesitate to recommend Keystone Resurfacing to anyone. I now have a completely updated bathroom and have added much value to my home. "
Susan S.
Clarks Summit, PA